The Village on the Downs
Toowoomba
Located close to everything you need including the Toowoomba Central Business District, The Village On The Downs is a wonderful community established over the past 18 years. The village is known for it's well built spacious independent living villas, providing residents with the convenience of a well-established suburb and the advantage of having all the necessary services close by.
Stay in the area you love
The Village on the Downs Toowoomba boasts a wealth of facilities to keep your body and mind active – after all,
it's widely acknowledged that these are the keys to enjoying life, staying healthy and living longer.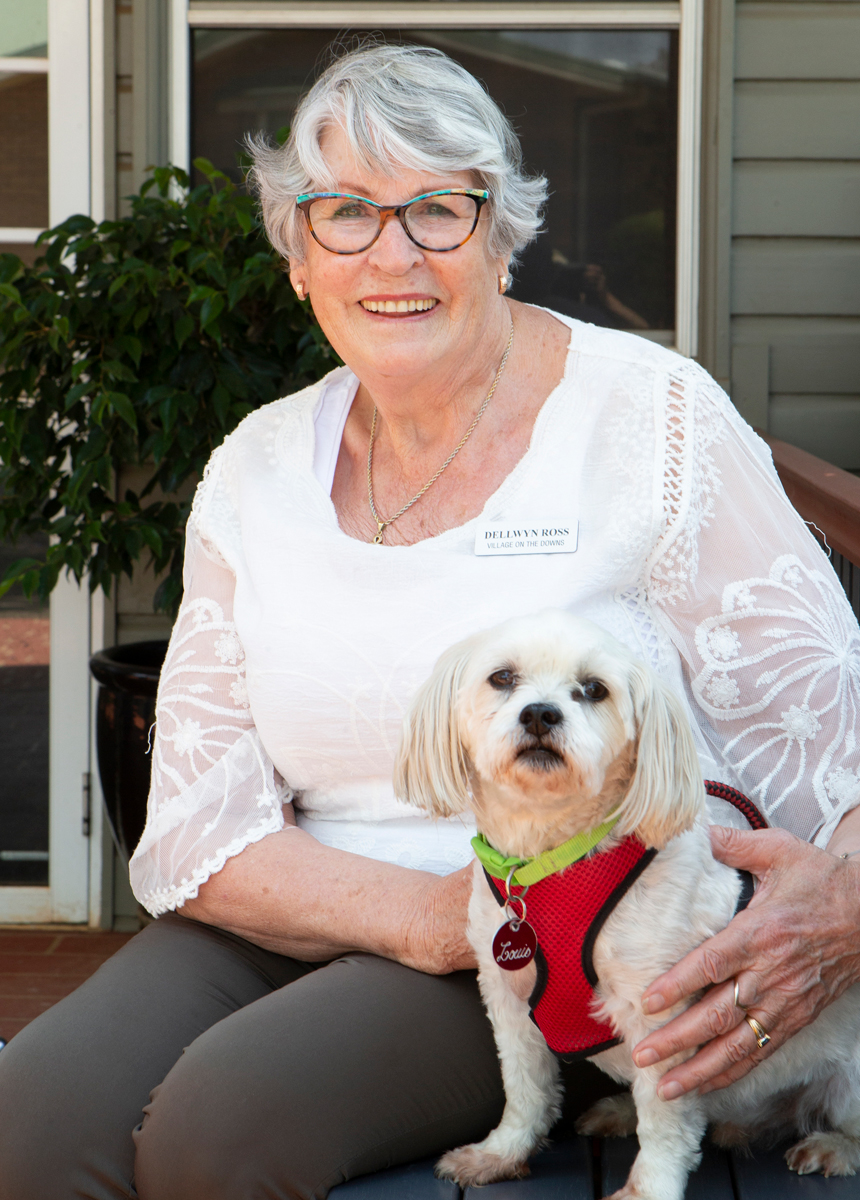 I am so glad I made the move. It really has changed my life. I feel really grateful.
Independent living
Facilities
The benefits of staying fit and active are well documented. It is important for our residents to remain independent able to walk, drive, or bus around with ease.
The village is completely flat making it easy for residents to walk with their pets. Many residents enjoy early morning walks through the many flowering gardens and jacarandas. Our facilities include a library, community centre, games room, bbq area, shopping centre next door & more!
Getting out and about without driving is also easy with Toowoomba city buses stopping near the main entrance offering services around Toowoomba and to shopping centres including Grand Central, Clifford Gardens, K-Mart, and Garden Town.
Benefits of Community Living
Activities & Friendship
One of the joys of living in a retirement village is being surrounded by like-minded people and building new friendships. The social side of life is a big part of what gives our Village its unique character. You can be as active as you like. Get into the swing of things with a T'ai chi lesson, join in our community singing or music appreciation groups.
Relax with the morning paper in the library or stroll next door to the Tower Shopping Centre, which has a SPAR supermarket, bottle shop, newsagent, chemist, bakery, Thai restaurant, fish and chips, and hair salon. The entire village has no stairs so residents enjoy the ability to walk around the beautiful gardens.
Care for All Your Tomorrows
Aged Care & Home Care
At The Village on the Downs, it is reassuring to know that there is care at your doorstep when you need it. The Village is well-placed close for any medical care needed included The Toowoomba Base Hospital, St. Vincent's Hospital, St Andrew's Hospital, and The Brodribb Aged Care.
The Village can also provide Home Care Services in your villa through government-subsidised home care packages and other community services. These services include:
Cleaning and laundry
Medical and nursing
Allied health (physiotherapy, podiatry, and audiology)
Location – 63-65 Drayton Rd, Harristown, QLD. 4350.
Getting out and about shopping, dining or even a spot of golf is easy, whether you own a car or not. There are bus stops within 100 metres of the entrance.
Located on Drayton Road residents can stroll next door to all conveniences in the Tower shopping centre including a SPAR supermarket, bottle shop, newsagent, chemist, bakery, Thai restaurant, fish and chips, and a hair salon.
Yasmin Hadfield
Village Manager
Yasmin comes to our Village with rich experience in areas such as operations and event management. She is passionate about people, delighting in seeing them content and fulfilled in their journey. Yasmin brings a sense of compassion, a desire to develop a healthy community around her and a strong work ethic, driving her to advocate and bring together everyone that calls The Village on the Downs home.
Mary Goodall
Sales Manager
Mary grew up in Dalby and now lives in the Toowoomba, so she certainly knows this neck of the woods. Her down to earth approach makes every visitor feel at home from the moment they step through the door.
Book your VIP tour today
Discover what The Village Toowoomba can offer for you
Luxury you can afford
Explore our units/villas for sale today