The Village
Yeronga
Situated in one of Brisbane's most desirable suburbs, The Village Yeronga combines all the benefits of city living surrounded by green parks, with the relaxed atmosphere of a familiar local area.
The Village Yeronga boasts a wealth of facilities to keep your body and mind active – after all, it's widely acknowledged that these are the keys to enjoying life, staying healthy and living longer.
Community and Connection
Healthy, happy and connected. The Village Yeronga offers plenty of ways to keep your body and mind active.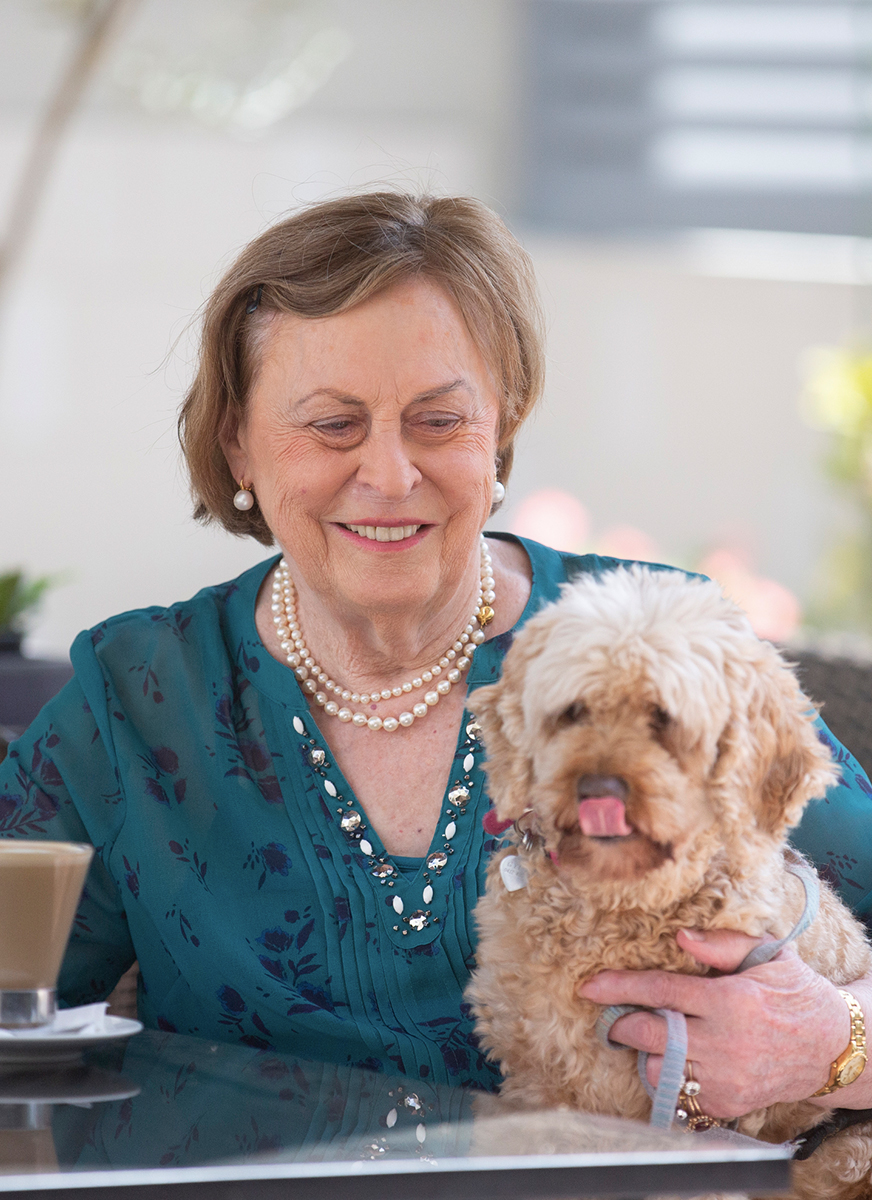 We are so glad we made the move. The Village Yeronga has a fantastic community. The gym and bowling green are a lot of fun & great to have. We love living here!
independent living
Facilities
The benefits of staying fit and active are well documented. It can give you more energy, help you sleep better, control your weight, help prevent falls and injuries, and even reduce the risk of heart disease.
Our 5-star facilities include fully equipped gym, bowling green with private BBQ and members area, library, Health and Wellness center, heated pool, hairdresser, cafe, restaurant, Club lounge, art and crafts room, Allied health visiting rooms and staffed reception & more!
Benefits of Community Living
Activities & Friendship
One of the joys of living in a retirement village is being surrounded by like-minded people and building new friendships.
The social side of life is a big part of what gives our Village its unique character. In addition to regular day trips and group activities, there's also plenty of reasons to connect with family and friends in The Village itself.
Care for All Your Tomorrows
Aged Care & Home Care
Regis Aged Care is adjacent to The Village Yeronga. This 100-bed care facility is operated by one of Australia's largest aged care providers. Its proximity means that couples can remain close to one another if either one requires additional care and enables a seamless transition from independent living into a more structured lifestyle.
The Village can also provide Home Care Services in your apartment through government-subsidised home care packages and other community services.
It's reassuring to know that should a medical emergency occur our Village is close to Princess Alexandra Hospital, Mater Hospital, and Greenslopes Private Hospital.
Location – 15 Cansdale Street, Yeronga, Qld. 4104.
The Village is well served by the city's bus services and Yeronga and Fairfield rail stations are close by.
Book your VIP tour today
Discover what The Village Yeronga can offer for you
Ric Cohen Sales Manager
With more than 25 years' experience in the retirement village industry, Ric is one of the most experienced Queenslanders in his field. Ric has an inherent interest in people, and takes the time to understand his clients' circumstances and requirements
Luxury you can afford
Explore our apartments for sale today